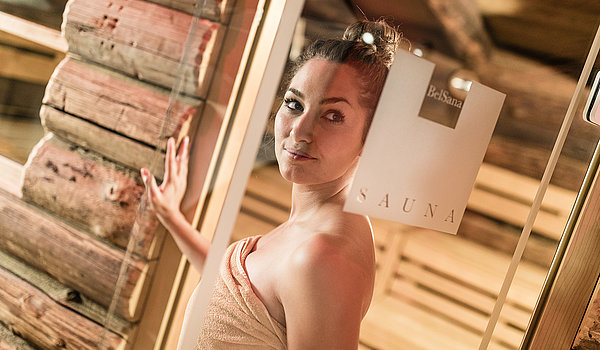 Sauna world
Discover a world of aroma and flavour
Vapours and aromas are important protagonists of the wellness oasis in our spa hotel in the Dolomites. Feel the aroma of the alps in the aromatic sauna or enjoy our Mountain Crystall sauna. Relax on the water mattress beds in the relax area in an environment that smells of pine.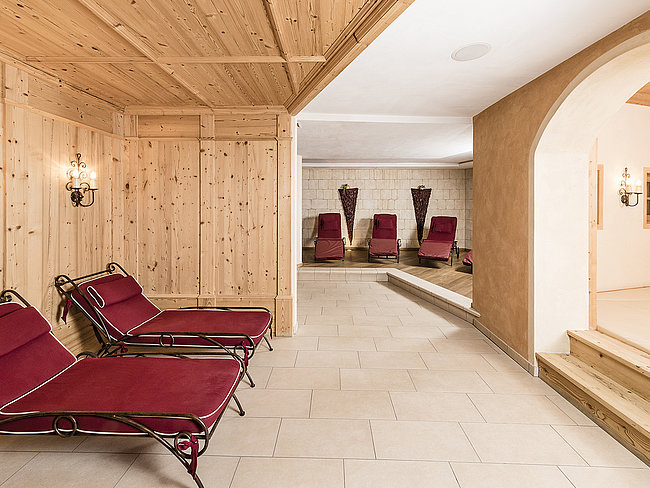 Public relaxation areas
Areas made completely out of wood following Alto Adigean tradition, The typical "Stube" is the perfect place to let go of daily troubles and relax in a harmonic and warm space.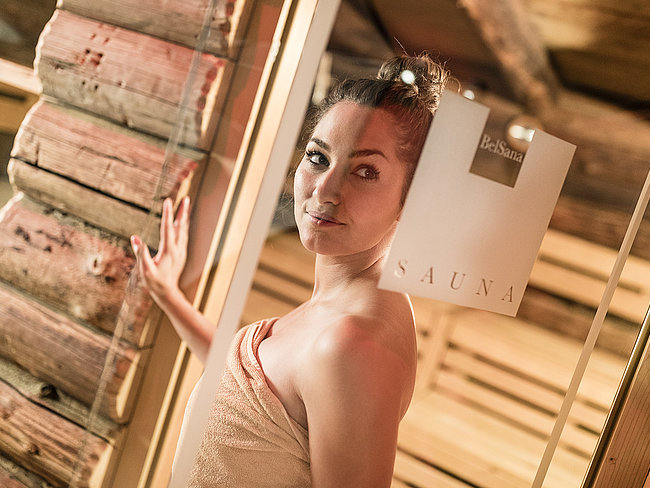 Finnish sauna
The classical hot and dry sauna made entirely out of wood. It helps improve the immune system, relax and purify.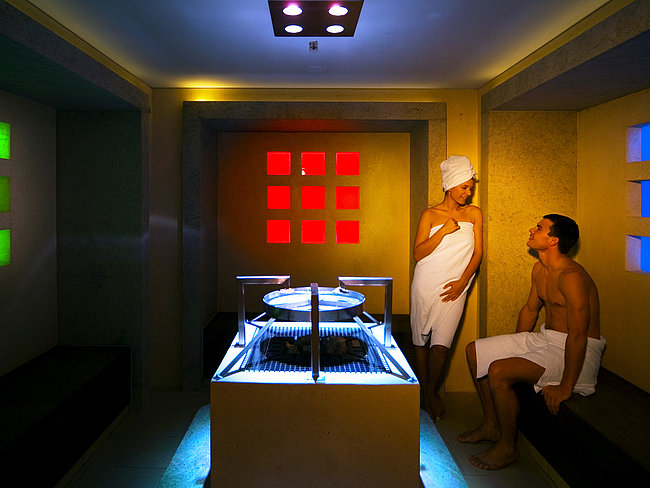 Herbal sauna
65°C dry
Alpine fragrances: three different kinds of herbs are used. These fragrances are accompanied by relaxing light effects.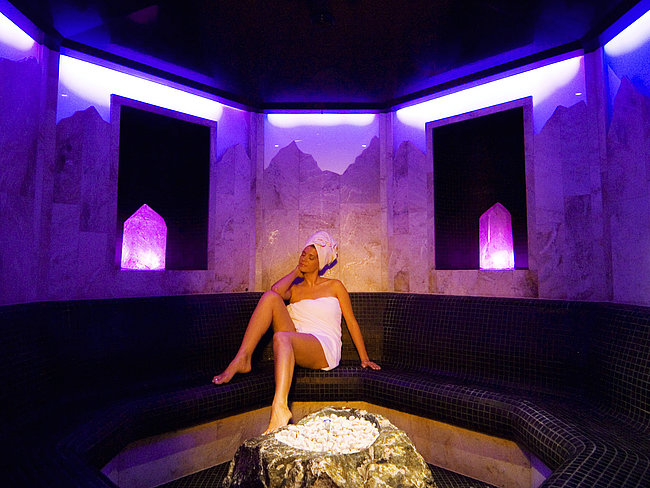 Sauna with mountain crystalls
45°C humidity
A stylish turkish bath, that will awaken your sense of wellbeing. Soft lighting and mountains in the background will help you unwind and embrace the magical atmosphere.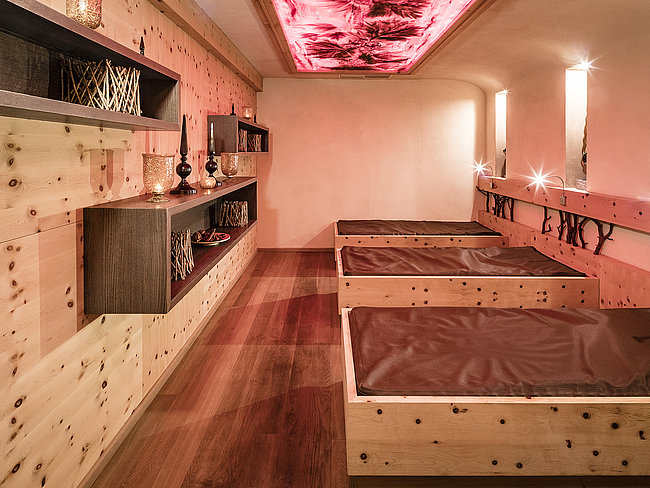 Area relax with water mattress beds
Waterbeds to relax and unwind, surrounded by natural interior design with stone pine fragrance that helps lower your heart rate and make you feel at ease. Soft lightening completes the atmosphere.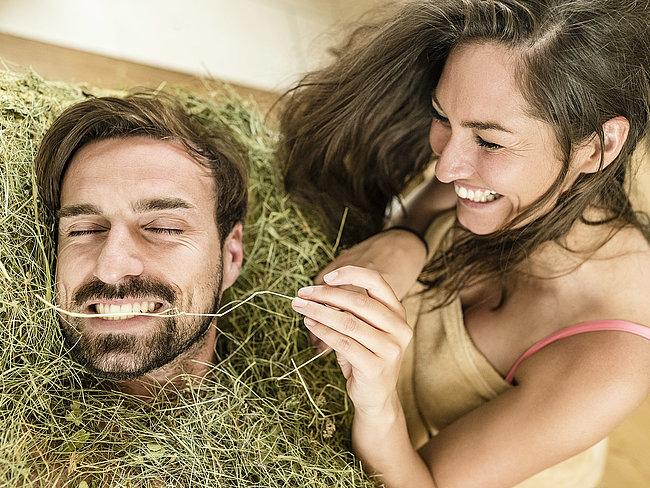 Mountain barn
A traditional bath, that awakens your senses with the aroma of dry hay, whilst laying down on a soft layer of mountain grass.