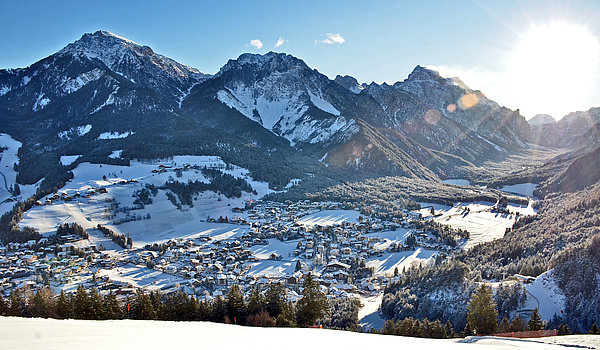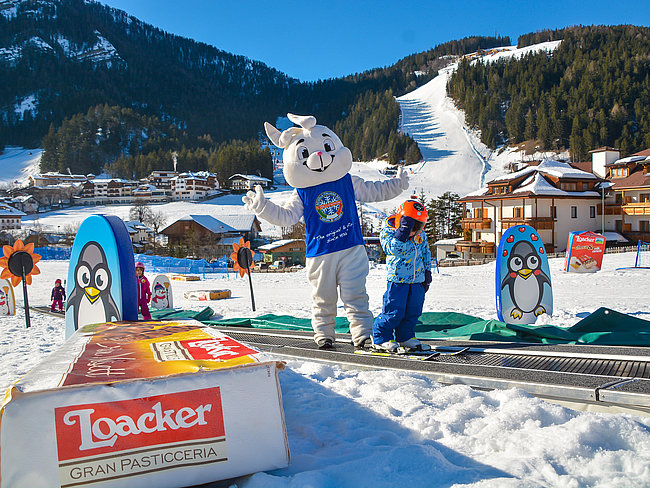 Kinderland San Vigilio
Mum and Dad would like to enjoy the pistes but don't know what to do with their little ones? They are perfectlylooked after in the snow kindergarten Kinderland of the Ski and Snowboard School San Vigilio! (supervised activities for children from 3 to 12 years old)- www.scuolasci.net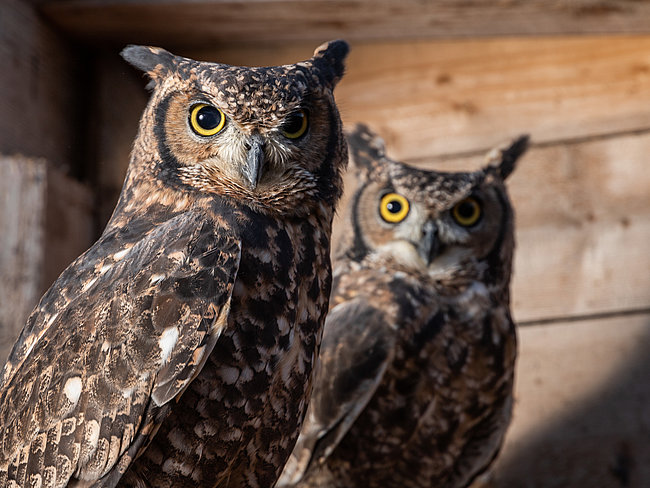 Owl Park San Vigilio
The owl park San Vigilio, next to the Spiaggetta Ciamaor counts more than 90 birds, including owls and birds of prey.
Lovingly kept by the owner Mario, who with great knowledge will gladly tell you the curiosities of the various species.
Individual visits and guided tours
Huskysleddog
Experience the thrill of driving a sled pulled by our beautiful Siaberian Huskies. Our instructors will make children and adults experience the adventure of the "far north" by getting in touch with nature.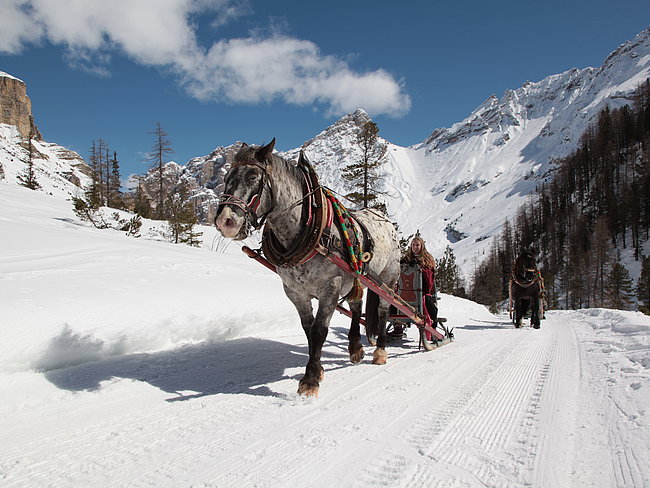 Horse-drawn carriage rides
Gently trotting horses, the rhythmic sound of the bells and the gentle winter breeze in your face-this is what a romantic horse-drawn carriage ride in the cold winter is about. With children, the whole family or with friends you can discover the most beautiful places around San Vigilio (San Vigilio).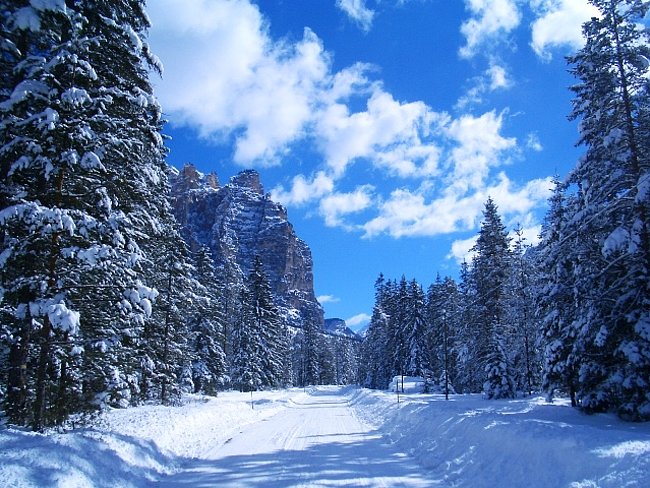 Cross-country skiing
Reach the Pederü refuge with cross-country skis on your feet, immersed in the enchanting and fascinating winter landscape of the Fanes-Senes-Braies Natural Park. The track is suitable for both practical style and skating.
Toboggan
If you love snow and unique and original experiences, don't miss the opportunity to sled on the "Cianross" slope in San Vigilio di Marebbe, equipped with a cable car and with the possibility of renting sledges on site. Furthermore, on some days of the week you can venture out on the snow under the stars with a night sledge, for an adrenaline-pumping and original experience.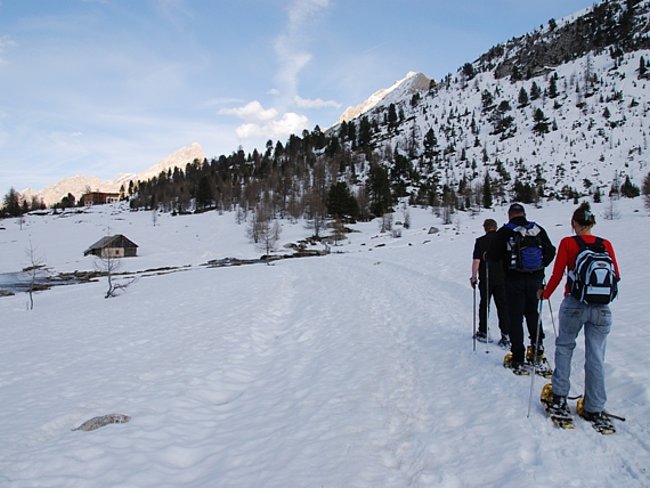 Snowshoeing
Appropriate clothing, excellent breakfast and you are ready for a snowshoe hike to discover the area surrounding the village of San Vigilio di Marebbe. An evocative adventure, during which you can admire breathtaking winter landscapes and immerse yourself in the legendary "Kingdom of the Fanes".
Ice Skating
Ice skating is a fun and engaging activity for anyone of any age. The feeling of euphoria that pervades the whole body when the blades glide down the slope is combined with the sensation of flying over ice.
Indoor activities
The Dolomites and the natural parks told and explained through images, photographs, historical objects and engaging exhibitions: this is what awaits you within the walls of the museums and visitor centers in the Plan de Corones area.
We suggest you let yourself be enchanted by:
Lumen - Museum of mountain photography
MMM Corones - Museum dedicated to the mountains (it is located at the top of Plan de Corones and is the highest in South Tyrol)
Fanes-Senes-Braies Park Visitor Center (at the beginning of the park, it welcomes visitors with a broad and dynamic illustration of the surrounding area​​​​​​)