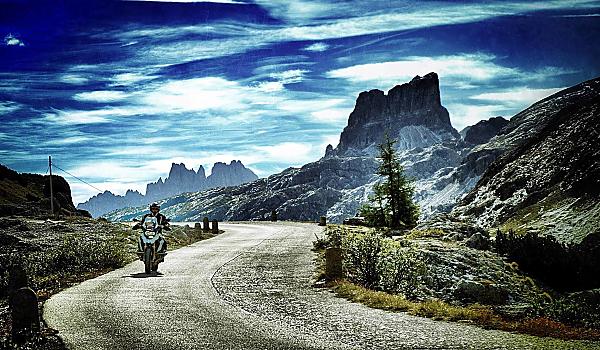 Dolomites' King of Passes 2024
16.05.2024 – 13.10.2024 7 nights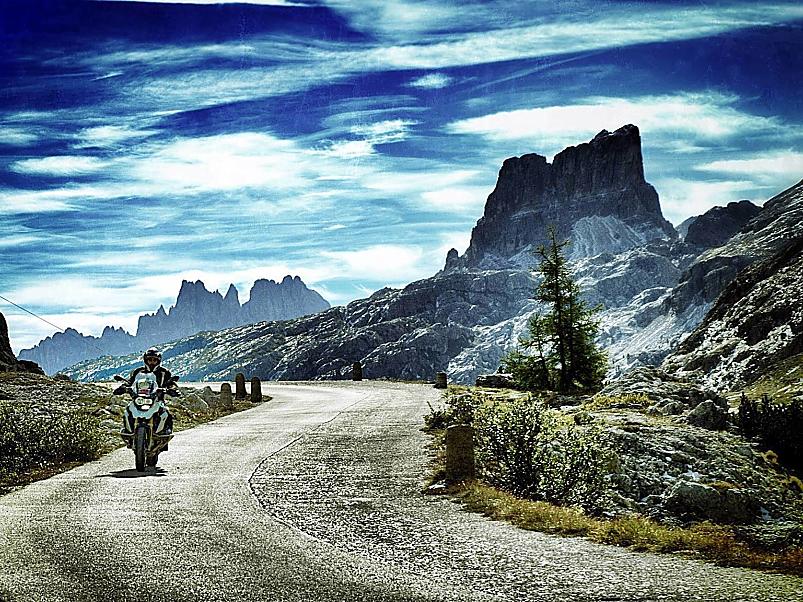 Find your path, your path is your destination and to experience the street is your assignment! The King of Passes offers you more in any aspect… more emotions and turns, more streets and passes…all 36 passes the Dolomites have to offer! After completing this "tortour" of more than 1400 km, thousands of meters in height and countless turns, you are one of the few who are entitled to call themselves "Dolomites' King of Passes". Are you prepared to meet the challenge?
More infos about the offer
7 nights incl. 3/4 board: rich breakfast buffet with organic food, afternoon snack, menu of choice with fresh salad and vegetable buffet in the evening
Free access to our wellness area including:

Relax rock pool with waterfall, water fountain, whirl stream and special showers
Herbal sauna, crystal steam room, Finnish sauna, ice fountain
Relax area, haystack and waterbeds

Street-map with all of the 36 passes so that you can ride on your own
Dolomites Tour Ride T-Shirt
Dolomites Tour Ride Award
Everyone who succeeded receives a prize and will be introduced into the "wall of fame" of the Kind of Passes
A one-of-a-kind offer exclusively for our guests: 1. Test Ride Centre in the Dolomites powered by BMW MOTORBIKE: travel comfortably in your own car and test out a new BMW motorbike for an entire day directly at the hotel for an affordable price! (Please bring your own motorbike gear and clothing – booking of test motorbikes is only possible directly onsite.) It costs approx. € 110,00 per day for a motorbike with a daily limit of 350km and an excess of € 500-1.000,00 +22% italian VAT.
Included services
Our prices always include the ¾ wellfelling board:


Vitalising breakfast buffet (from 7.30 to 11 am) with natural products, freshly pressed fruit juices full of vitamins, organic corner with home-made jam, local honey, large selection of muesli and cornflakes, fresh fruit, home-made cake, prosecco, fresh smoothies, eggs prepared in all shapes and sizes, large variety of oil and vinegar etc.
Daily afternoon buffet from 14.00.18.00 o´clock with drinks and snacks
Daily and tasty gourmet dinner with buffet (salads, vegetables, cheese and fruit)
The dinner menú includes Belvita dishes, which are healthy and light, options for vegetarians, celiacs and other diet preferences.
Tea, mineral water and dried fruit available all day at the Spa center BELSANA
Belsana bag for the duration of your stay with towels and slippers for the sauna and pool
Panoramic terrace in the open with whirlpool 35°C and chairs for sunbathing (in the summer)
Physio Term cabin
Internal pool in a rock with a 30°C temperature with a waterfall and water jets
Finnish sauna, turkish bath, biological sauna with herbs, relax area with heated water matrasses, relax area in Tyrolean design style
Panoramic gym with hightech Technogym equipment