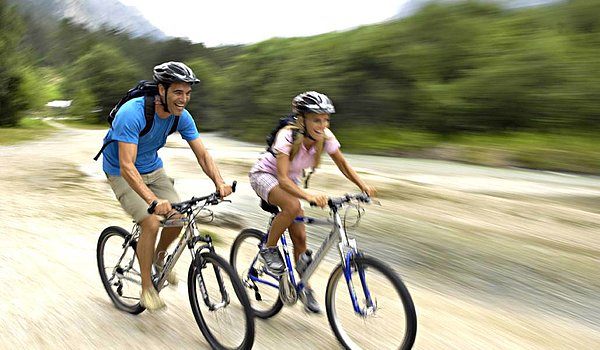 Explore the Dolomites by mountain or Racing Bike: Especially for biker 2023
17.05.2023 – 15.10.2023 4 to 7 nights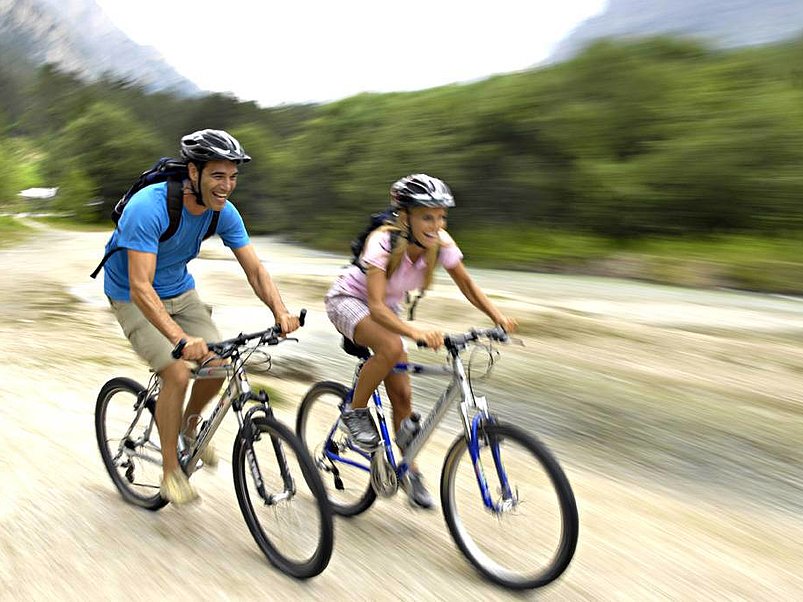 NEW: E-Bike rental (with surcharge) with guided e-bike tours
Biking in the Dolomites and on the most beautiful streets in South Tyrol .MOUNTAIN BIKE or RACING BIKE (not exclusively for advanced bikers) Here in the middle of the Dolomites / South Tyrol bikers are going to find their personal athletic challenge. The road and path network offers comfortable descents as well as the possibility to go onto airy heights on the trail of Maratona dles Dolomites or Giro d'Italia.. There's something everyone!
Included services
Discover the Dolomites: with your mountain bike or road cycle
Here in the heart of the Dolomites, you will find your athletic challenge. The extensive road network includes comfortable valley tours as well as ambitious routes in lofty heights on the trails of the Maratona dies Dolomites or the Giro d'Italia. Something for everybody!!


Especially for our biker friends:
Mountain bike rental free of charge
E-bike rental (with extra charge)
Up to 4 guides mountain bike tours organized by local mountainbike guides (with surcharge) association
Recommendations for your tours on your own
Maps,info material, bicycle storage room, drying room and laundry facilities
Weekly barbecue at night in the nature park
Free access to our SPA area incl. swimming pool and sauna oasis
Bike Events 2023 in St. Vigil and Surroundings:

10.06.23 Sella Ronda Bike Day (the 4 passes of the Sellaronda are only open for bicycles)
17.06.23 Sella Ronda Hero
24.06.23 Dolomites Bike Day (the Dolomite mountain passes around the Lagazuoi mountain are reserved for cyclists)
02.07.23 36. Maratona dles Dolomites
08.07.23 27. Dolomiti Superbike
02.09.23 6th Kronplatz King MTB Race
16.09.23 Sella Ronda Bike Day (the 4 passes of the Sellaronda are only open for bicycles)

All data without guarantee, possibly subject to change